The Techniques and Strategies That Significantly Improve Student Engagement, and Teaching and Mentoring Effectiveness
Incorporating best practices, newer principles of adult learning, and widely available technologies into your teaching can significantly improve your ability to engage and inspire students, residents, fellows, and colleagues. This special program, ranked among Harvard Medical School's highest-rated CME courses, is a uniquely comprehensive exploration of best practices for teaching medicine at the bedside, in ambulatory settings, and in the classroom.  
The 2024 curriculum helps medical educators to:
Leverage artificial intelligence in your teaching
Provide more effective feedback that motivates change
Utilize active learning strategies in small and large group teaching settings
Deliver more impactful and engaging lectures
Characterize best practices for mentor-mentee relationships and identify opportunities to leverage mentorship opportunities to help you thrive at work
Optimize evaluation of trainee competencies
Improve engagement and interactivity for in-person and virtual teaching sessions
Enhance critical thinking and self-directed learning among students
Describe real-time strategies to address unprofessional behavior
Identify strengths and weaknesses of various assessment tools
Incorporate various forms of technology, including digital media and artificial intelligence, into your teaching
Identify strategies to be an inclusive leader and lead different generations
Create an action plan for implementing and sustaining effective change as leaders in medical education
Identify strategies to recognize and mitigate bias
Describe personal and organizational strategies to improve the well-being of yourself and your trainees
Case-based and hands-on learning are a hallmark of this course, with significant participant interaction and active modeling of instruction techniques. Whether you are newer to teaching or a seasoned educator and mentor, this course will give you modern tools and practices to optimize skills transfer and learner success.
SKILLS DEVELOPMENT
Areas of focus in which attendees will deepen their skills include:
Interactive Lecturing
Bedside Teaching
Effective Mentoring
Impactful Feedback
Developing Curricula
Assessing Learners
Learner Engagement
Teaching Critical Thinking
Teaching and Maintaining Wellness
OPTIMIZED FOR REMOTE EDUCATION
The 2024 program has been enhanced for distance learning. In addition to being live streamed, all sessions will be recorded and made available to participants for online viewing for 90 days after the end of the course. 
---
---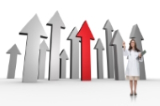 OPTIONAL ADD-ON SKILLS DEVELOPMENT PROGRAM
Mastering the Skills of the Modern Medical Educator
Friday Afternoon, March 22, 1:00pm – 5:00pm
Participants of Principles of Medical Education can customize their learning experience, choosing from the following add-on options. Please note that seating is limited for these special sessions—available on a first-come, first-served basis. Early registration is advised.
 
TRACK 1 - Successful Career Development for the Clinician-Educator
TRACK 2 - Taking Your Teaching to the Next Level
---
---
Learning Objectives
Upon completion of this course, participants will be able to:
Identify principles of adult learning in order to:

Assess their learners' needs
Design an educational intervention
Establish learner-centered learning environments

Employ venue-specific teaching skills for:

Ambulatory teaching
Bedside teaching
Large-group presentations
Small-group/case-based teaching

Recognize effective learner assessment strategies and provide effective feedback in order to set educational expectations
Foster critical thinking skills so learners may effectively use questions to promote clinical decision-making
Engage in reflective practice in order to identify effective teaching techniques